[size=12pt]
4 piston rods.
[/size]
Would these be good for anyone? Free to a good home (just shipping costs), was thinking of keeping them to use one day, but I know they will just take up space in my small shop for years before I get around to using them, if I ever do.
4 piston rods from a Toyota inline 4 cylinder that I got and ripped apart for the aluminum.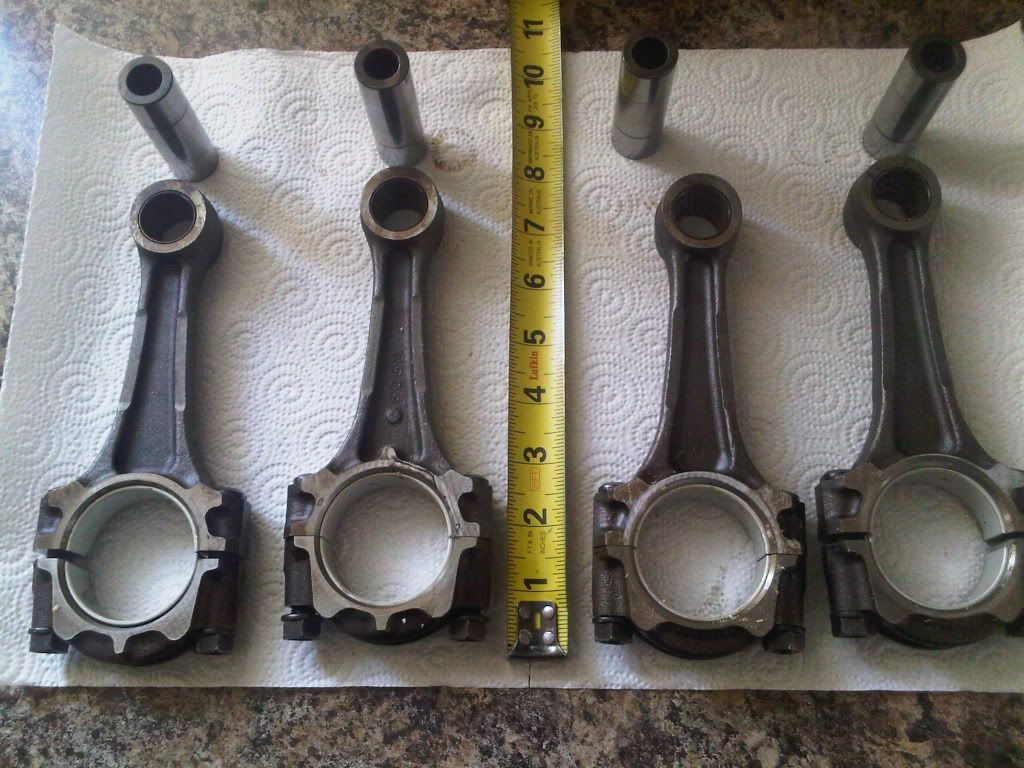 The rods them selves look in good condition, The split sleeve bearing look new.
John.