Its been a while since I updated this build. My finger came good and I brought the fabricated plasma table home so I could keep working on it as it would never happen at work.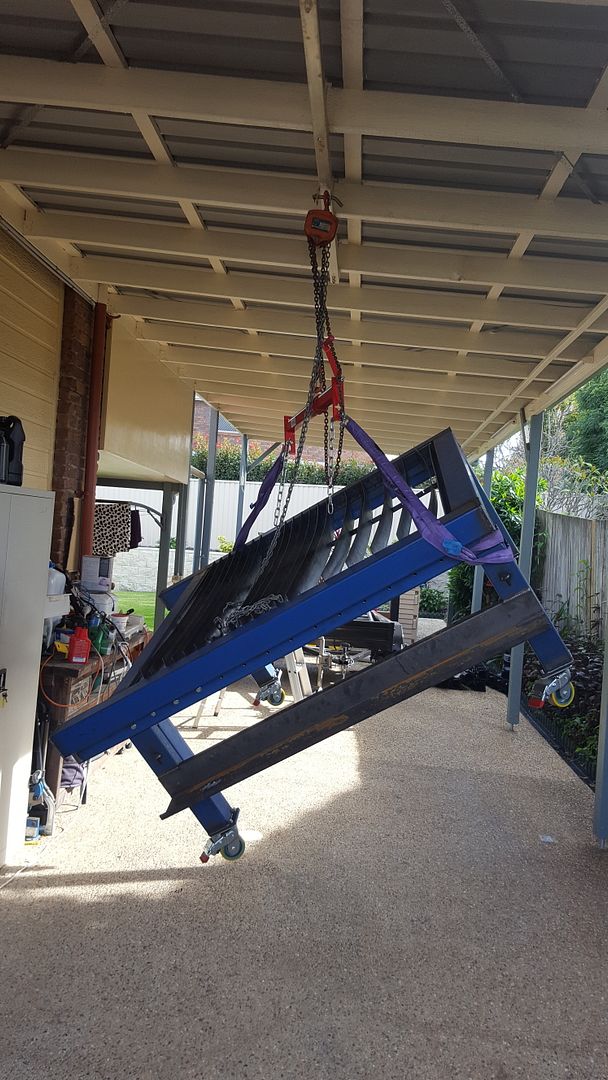 And I married up the gantry but it still needs all of the stays fitted to secure the gantry to the gantry ends and I have to wire in the limit switches in place before I can actually do much with it.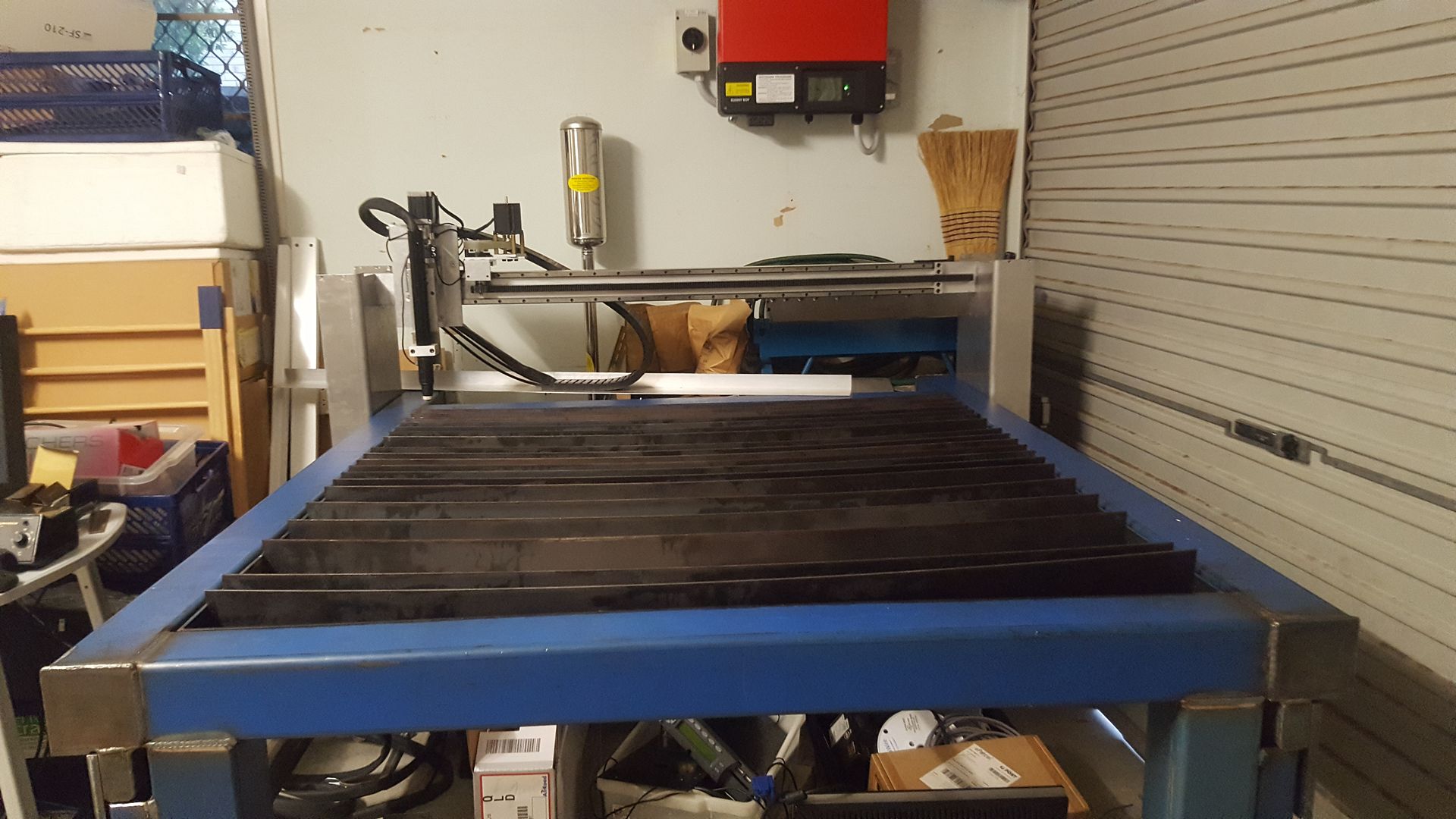 I bought a very nice wireless remote out of China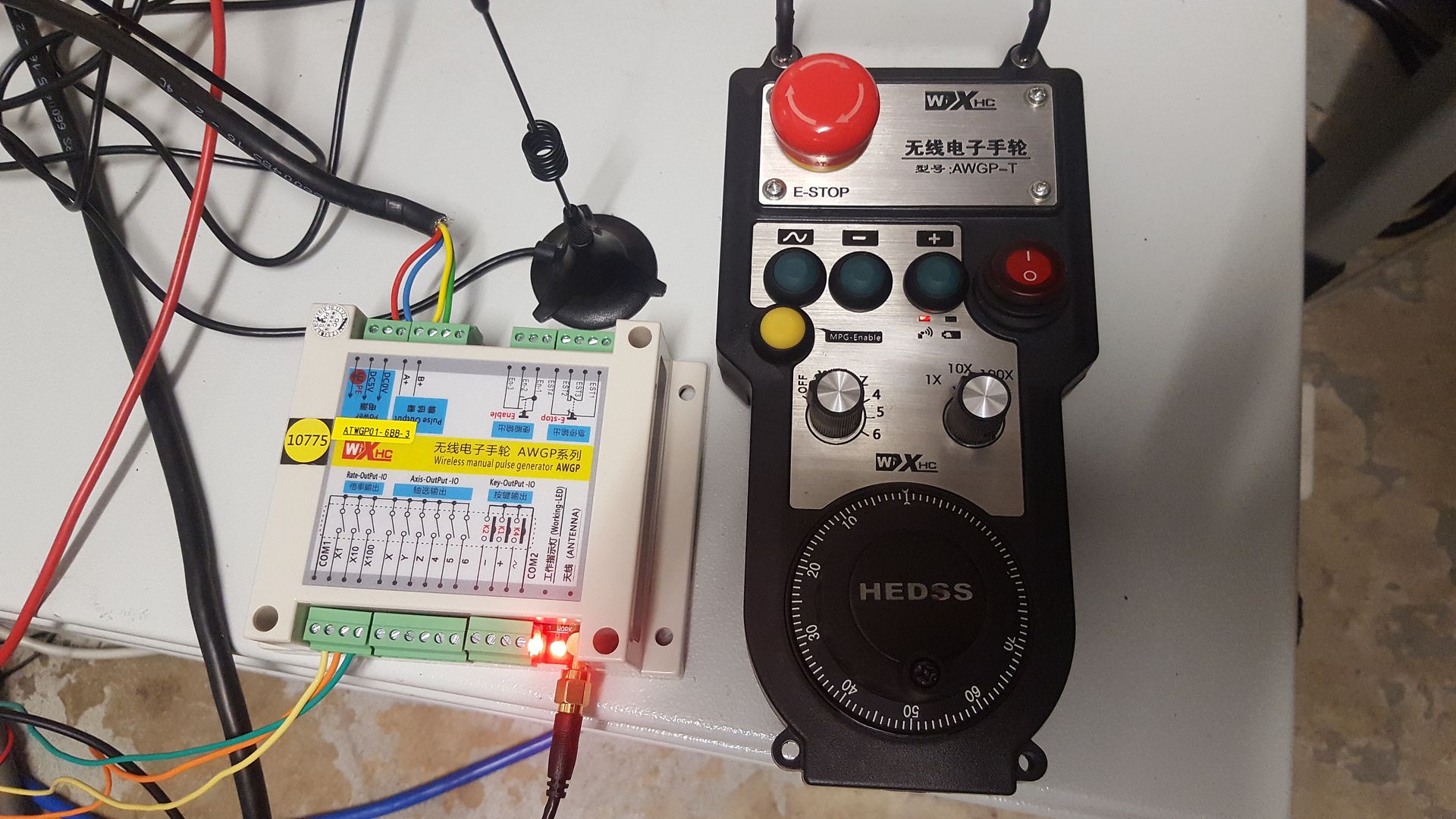 And yesterday I pretty much got it all wired up. THis required quite a bit of reworking of the estop circuits but I think I got it pretty right after yesterdays effort. Sorting out the configuration file took a bit of experimentation as I had no examples of exactly what I wanted to do but I worked it out in the end.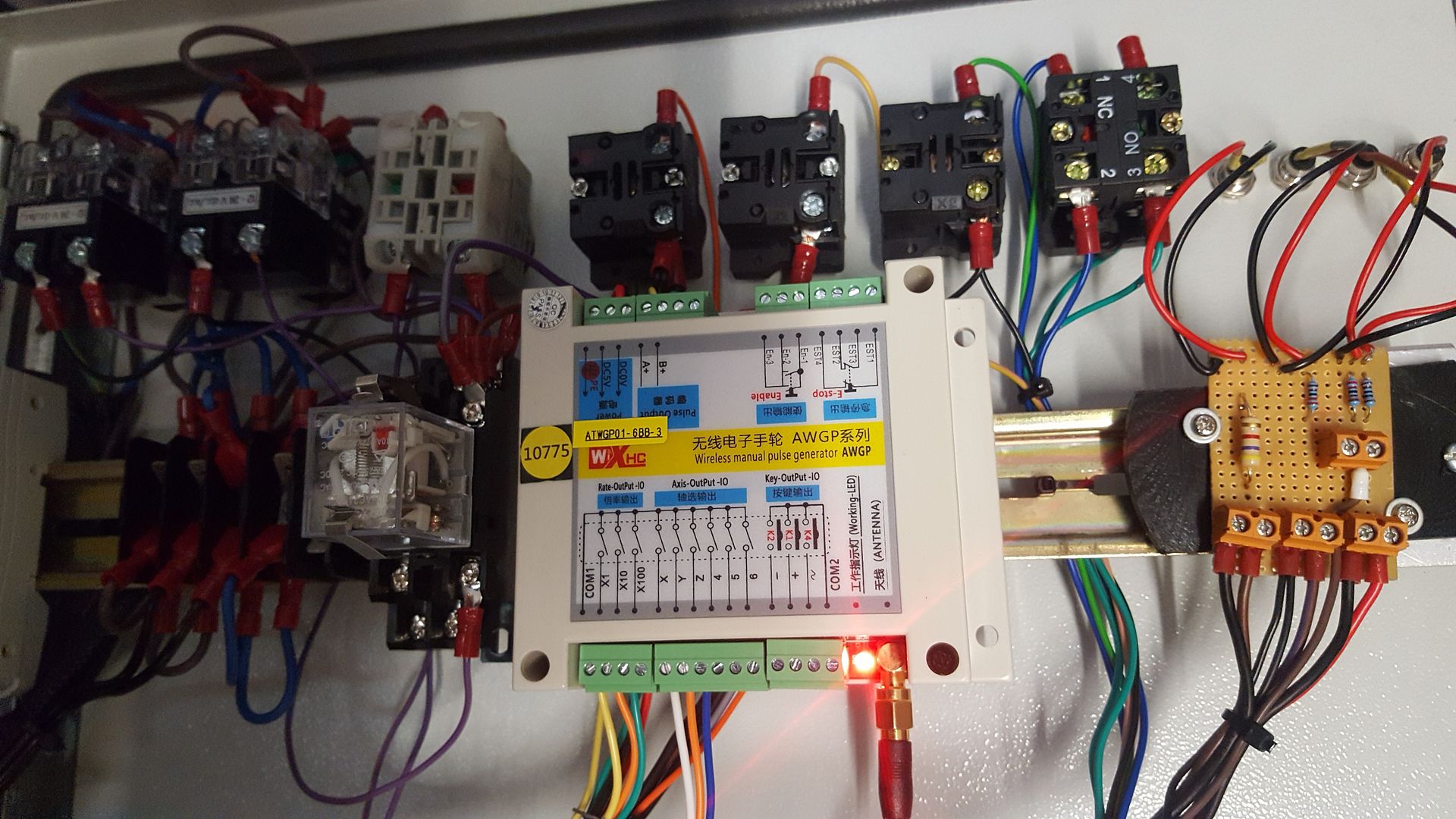 The pendant has some nice magnetic mounts to store it.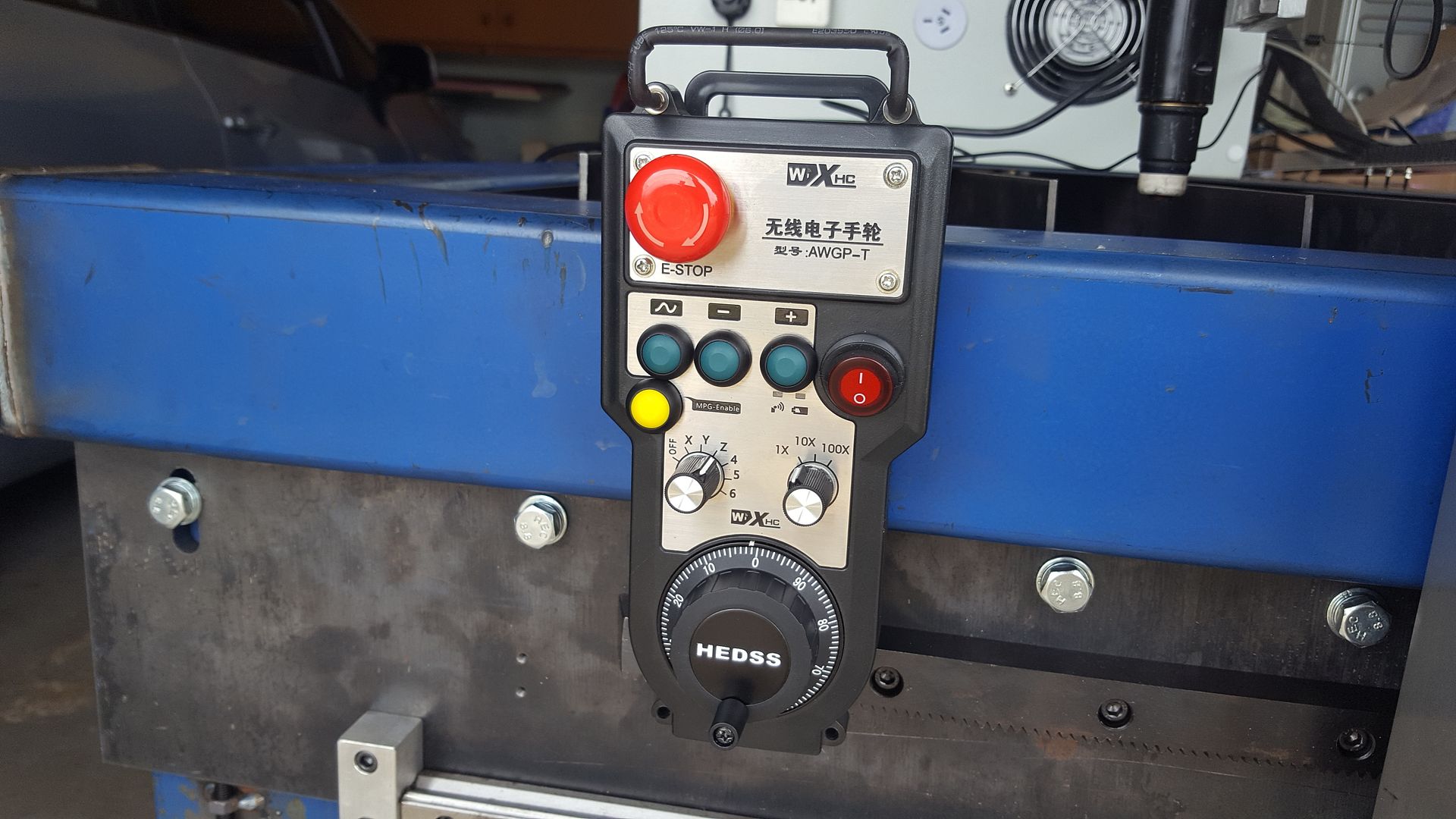 This ended up being a perfect match for my hardware but it took a night messaging China to make sure I had the specs right.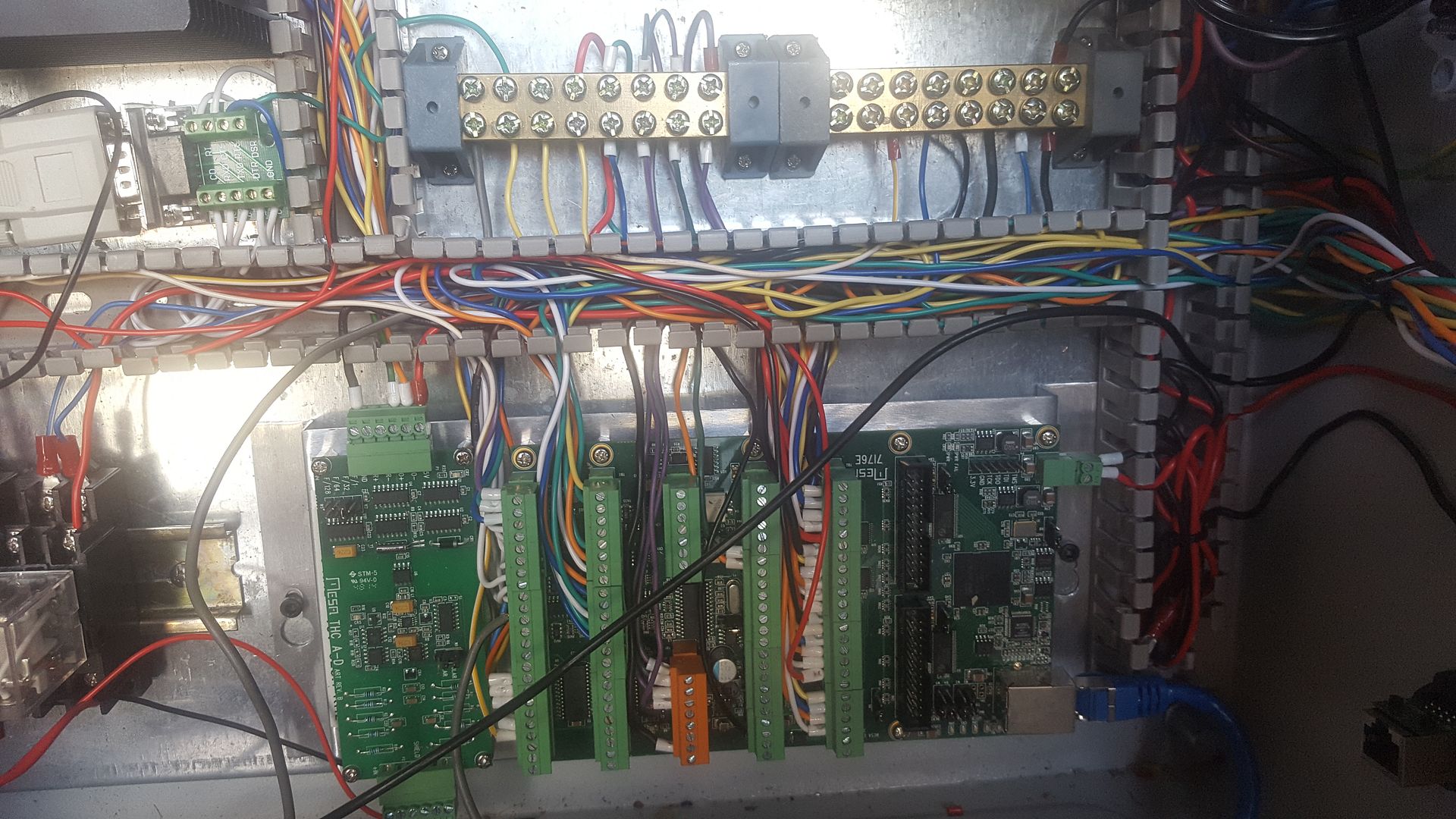 Time has been at a premium and I have not been well so I've been avoiding the physical stuff and just doing the wiring and software config. I still have bit of tidying up of the wiring as there is still quite a bit of test wiring there that will be removed eventually.