I just received this email from your forum:
"manolis,

We have been missing you on Home Model Engine Machinist for some time now.

If you get a chance, please log in and let us know what you've been doing lately.

http://www.homemodelenginemachinist.com"
In response, here is the PatWankel Rotary Engine, the most recent project we are dealing with: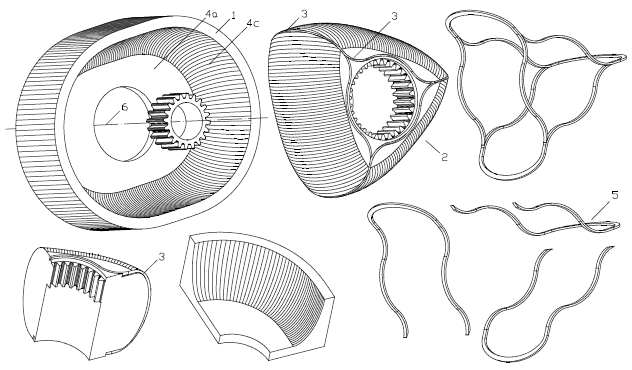 The working surface whereon the seals abut is not a "cylindrical" surface but a 3D curved surface ending smoothly / tangentially on the side flat surfaces of the casing.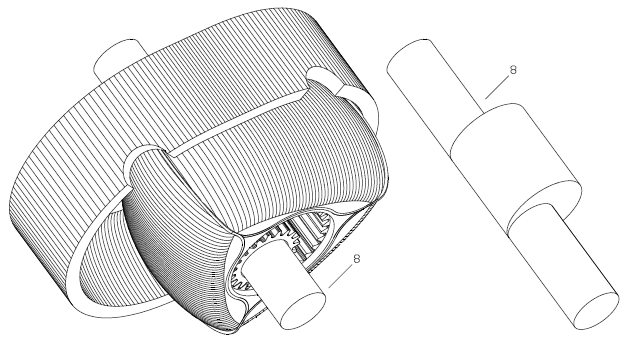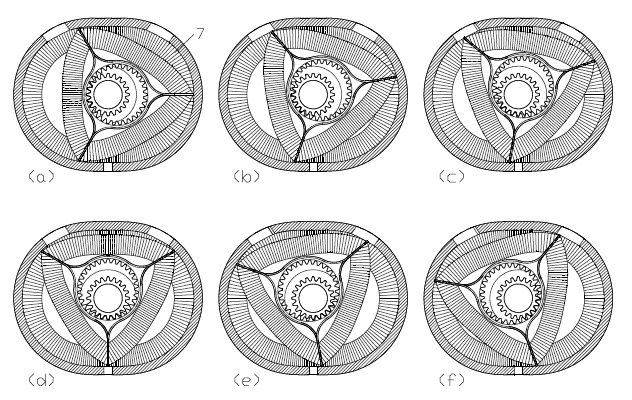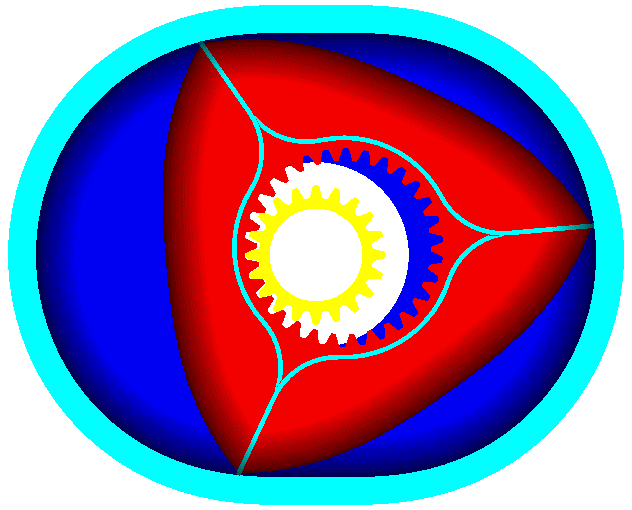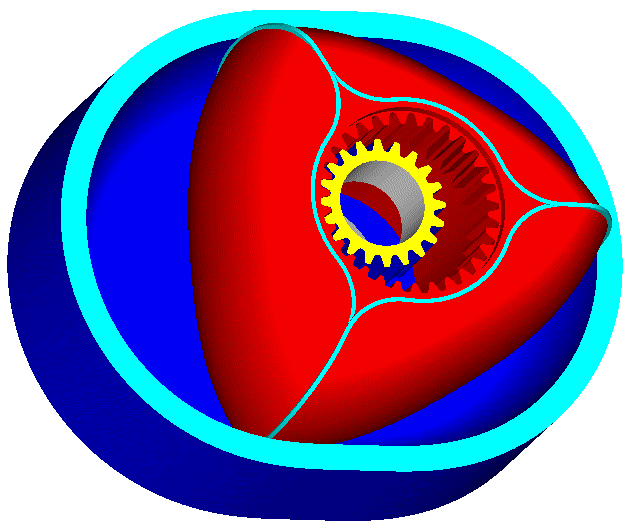 The typical "Wankel sealing grid" (wherein: each combustion chamber is sealed by a set of two side seals, two apex seals and four button (or corner) seals) can be replaced by a single piece seal per combustion chamber.
Here is a PatWankel wherein the working surface is on the inner body (say as in the Liquid Piston engine):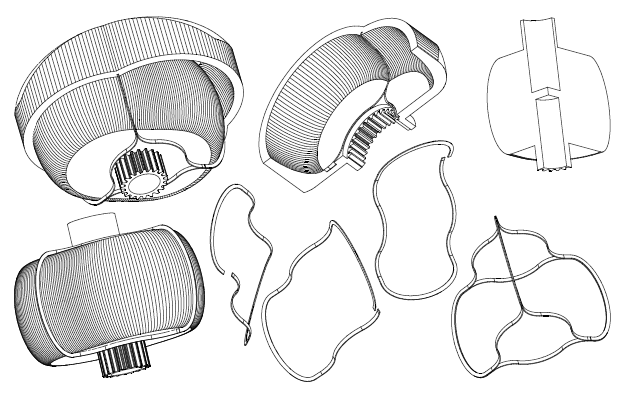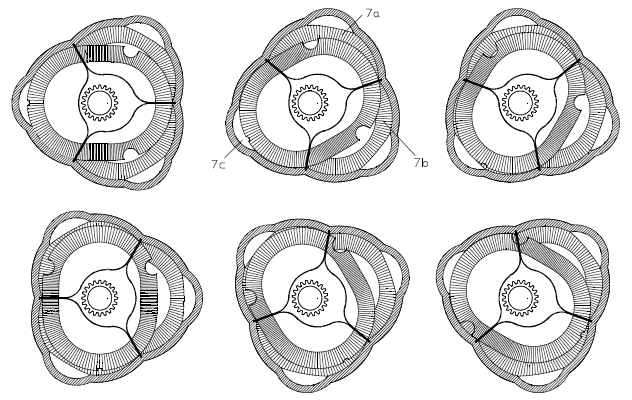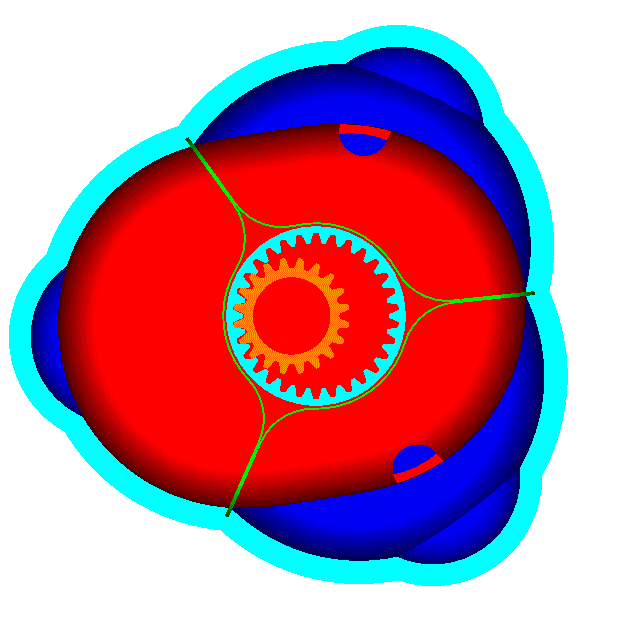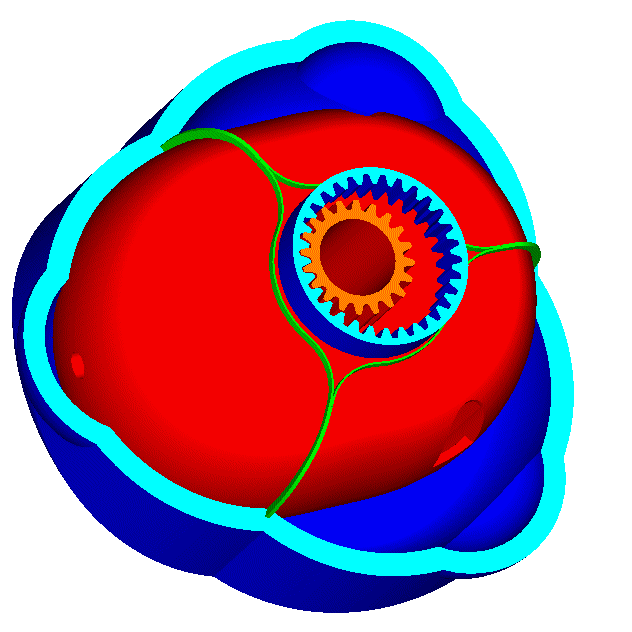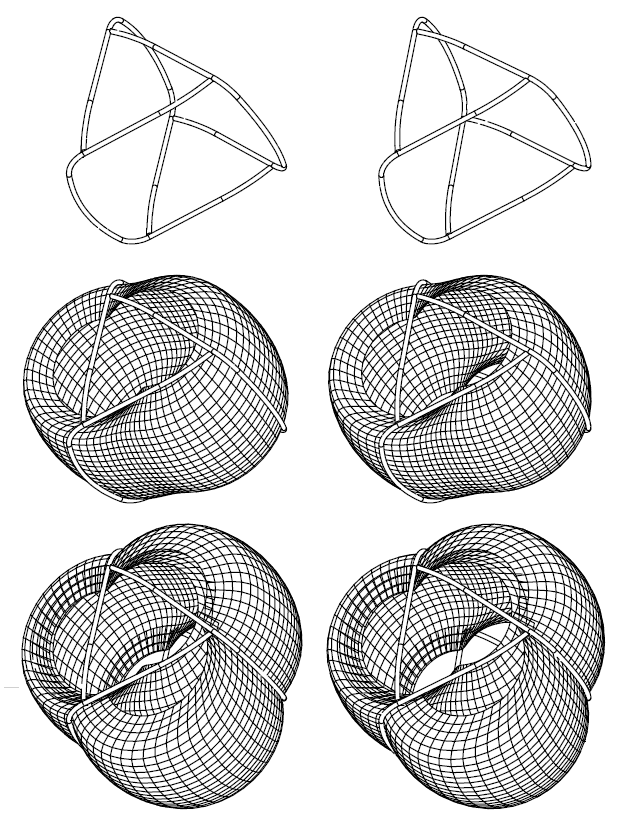 One seal per combustion chamber, as in the reciprocating piston engines.
This five "cylinder" PatWankel rotary ( stereoscopic view, as at
http://www.pattakon.com/pattakonStereoscopy.htm
) :
has two combustions per rotation of the inner body, i.e. as much as a two-rotor Wankel Rotary (say, Mazda RX-
.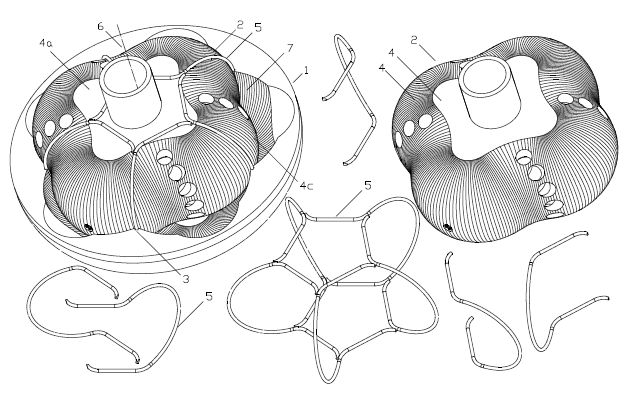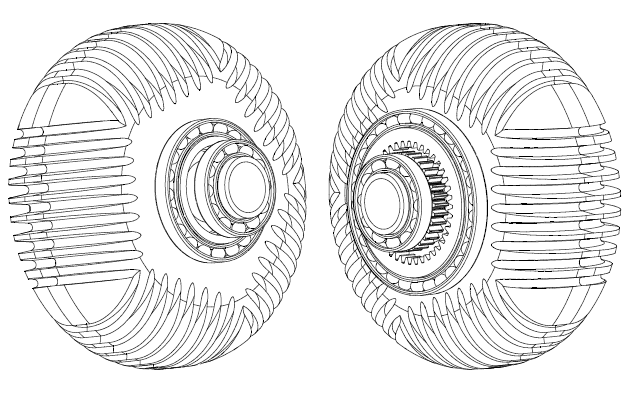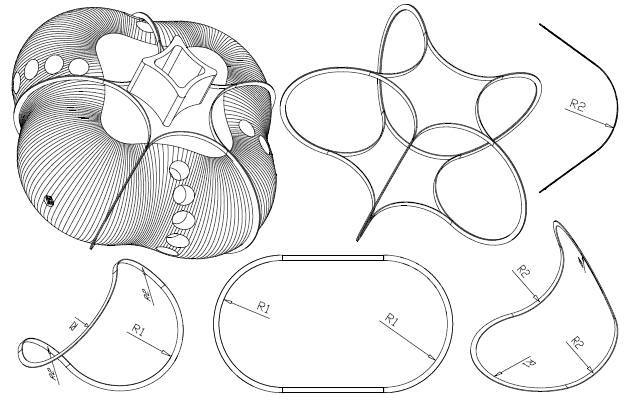 Does the oval seal at bottom middle remind the Honda NR750?
Imagine this PatWankel engine at the back of an airplane pushing forwards: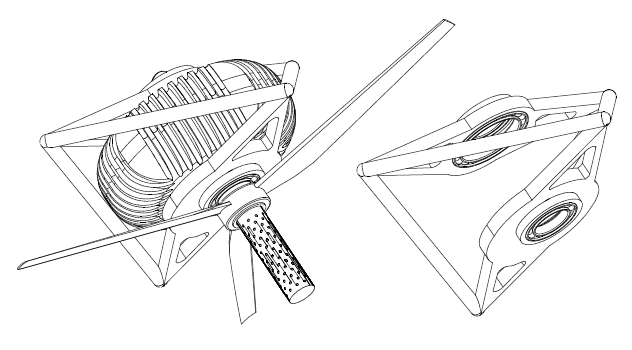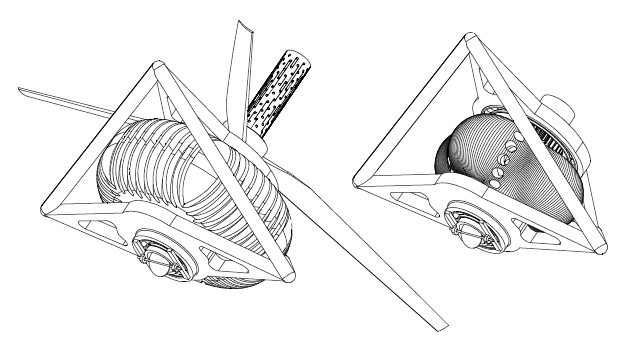 The outer body (that with the cooling fins) spins at 4/5 (80%) of the speed of the inner body: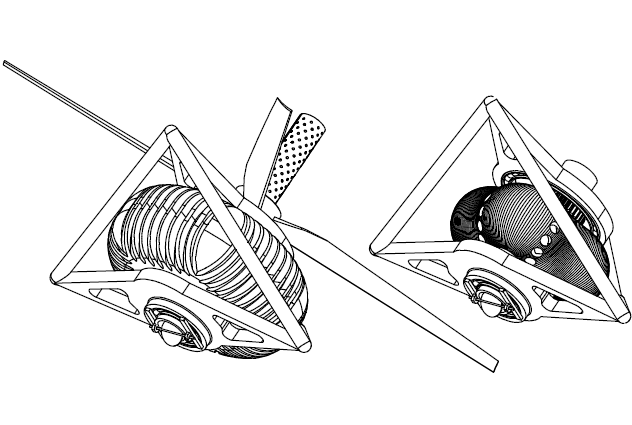 There is no eccentric shaft.
There are no balancing webs.
However it is perfectly balanced.
For more:
http://www.pattakon.com/pattakonPatWankel.htm
Thoughts?
Objections?
Thanks
Manolis Pattakos